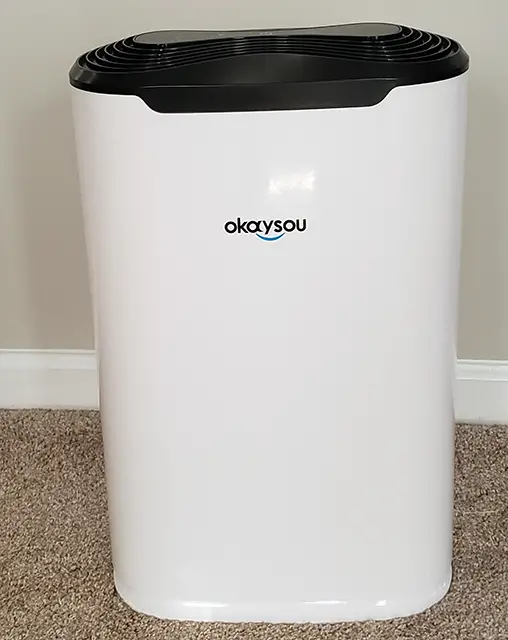 Whether it's allergy season or you just need to have breathable air for your asthma conditions, you may need a medical-grade air purifier used in hospitals, which is what we're going to review today – the Okaysou AirMax8L Medical Grade Ultra-Duo Air Purifier.
Here's our story: since our indoor air was quite bad, we wanted to look for an air purifier that won't let us down – one that has medical-grade features and one that can work against bouts of allergy. When we received this product, we immediately tested it and we felt a difference in the air around us!
Upon setting it up, the air purifier looks simple and non-obtrusive for most homes – it is even simple to operate due to the touch controls at the top, making it ideal even for homes with seniors! We think that the design was well-planned since its fan runs silently yet can cover even large rooms.
So far, we've lived in a very dusty area and this air purifier somehow minimized the sneezes around the house! Our household also receives a couple of guests sometimes and they felt a somewhat lighter feeling than before we had our air purifier at home. They told us that they feel as if the room got larger and easier to breathe in.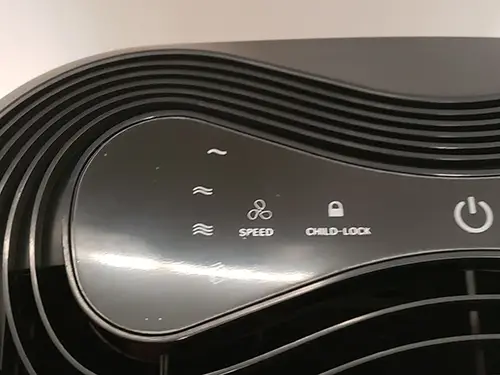 Touch controls                   
We liked the touch design that requires less effort in setting up. The symbol buttons were printed out and it was easy to figure out how to operate the air purifier from the get-go.
Timer option
You have a choice of 1 to 8 hours with this unit, which can make it very useful for when you want to sleep with clean but don't want to wake up in the middle of the night to turn off the unit manually.
Cleverly-designed fan 
We're a big fan of the design of the fan since it somehow maximizes the power of the filters. The added curves are a plus and we've also read in the instruction manual that it has a total of 45 vanes inside. Wow!
A ton of filters
Not only does it have a 3-stage filter system, it even has a 2-stage duo filtration method (as hinted in the name), so it can clean up very dirty and polluted homes.
Not too noisy
The manual claims that the unit only runs at 28 dB on the lowest setting. We tested it and it does seem very quiet so it may help if you're a light sleeper.
ETL and UL listed
Checking the sticker, we saw the ETL Intertek and UL STD.507 printed there. This is a huge deal when choosing any appliance since it guarantees that it is a safe unit that will most likely not explode due to overheating (okay, that was exaggerating it, but yeah).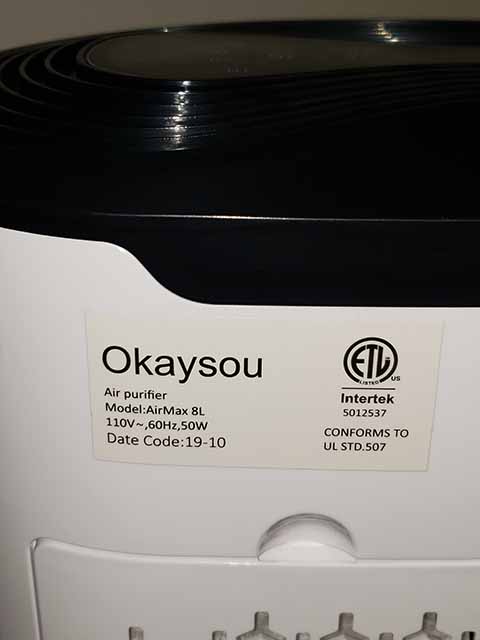 Do hospitals filter air?
Oh yes, they do! Let's face it: you can't have a healthy hospital without air purification, otherwise, people such as visitors and doctors will start to catch airborne diseases faster!
This goes the same for quarantine rooms, such as those used for COVID-19 patients abroad. The air needs to be disinfected so that the viruses will not spread as fast, keeping everyone safe and sound from the nasty illnesses.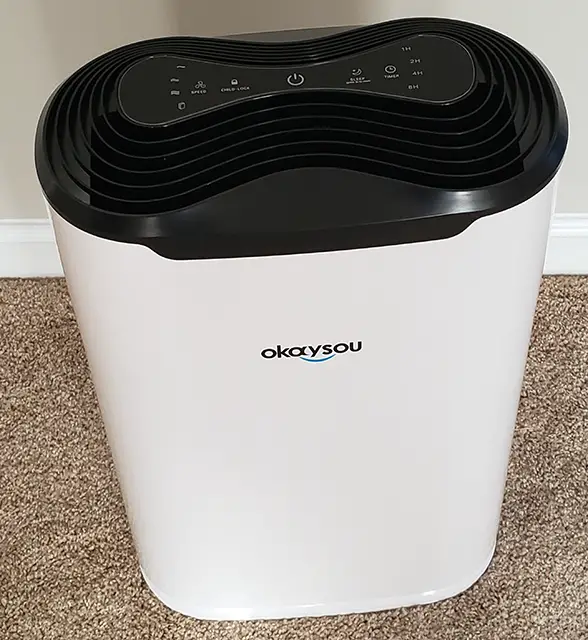 What is a medical-grade air purifier?
So you might be confused about how a medical-grade air purifier is different from the rest. Medical grade air purifiers have many more filters than usual, and they typically have stronger filters. As we mentioned above, the Okasyou AirMax 8L has not just 3, but 5 filters all in all!
A medical-grade air purifier can be used in:
Isolation rooms (for people with contagious diseases)
Clinics (especially children's clinics)
Any medical facility for that matter
Homes with people/patients who need severe pollution protection
You don't need to be in a hospital to use a hospital-grade air purifier – if you find that your indoor air levels are just not that easy to clean with a regular air purifier, you may want to try a medical-grade one instead, especially if you have family members who often get stuck with allergic rhinitis or bouts of asthma.
Are HEPA filters required in operating rooms?
We're not doctors to tell you that, but if you ask them, they would probably say that air purifiers with HEPA filters are very helpful for hospital settings, so it's most likely that they will use it for operating rooms.
Judging from the air cleaning capability of the Okasyou AirMax 8L, as compared to most air purifiers that we tested before, we think that medical-grade air purifiers like this one deserve to be mandatory in operating rooms to help keep the patient free from air pollutants and viruses.
What is medical grade HEPA?
Compared to regular HEPA filters, they can clean up to 99.99% of air particles as small as 0.3 microns. That's a bit more than the usual true HEPA (99.97%) so that's what makes it more applicable for a hospital setting, hence the name "medical-grade".
The Okasyou AirMax 8L, as we mentioned above, uses medical-grade filters and that's why we think this can be used for a hospital or clinic (if we had two of these, we'd probably sell or donate one to the clinic just a few blocks away, since they have mostly kids as patients there).
Conclusion
Summing it up, the Okasyou AirMax 8L is something we'd like to recommend to you if you need a powerful air purifier at home, which has the same quality as the ones used in hospitals.
With the COVID-19 outbreak, you may feel nervous about your community, especially if you live near where the patients who tested positive. But whether or not there's a virus, there's a need to protect your health by purifying the air, and that's why it can be crucial to get help from medical-grade air purifiers, aside from your regular household cleaning.