Introduction
Air purifiers and filters are all over the market, but how do you pick the best air filters for allergies and asthma? Suffering allergies and breathing problems can be quite annoying, and if you think that your indoor air isn't doing too well, then you may benefit from an air filter to help you out.
After all, breathing fresh air is important for your health, right? This is especially the case if your allergy or asthma case is quite bad. To help you out, we have some air filter suggestions here, as well as tips on how to choose the best one for your needs.
 

Budget-friendly

Middle-priced

Step-up price

 
What is the best air filter for allergies?
If you ever want to look for the best air filter that can help you out with your annoying allergies, we've got some picks for you!
Budget-friendly
Short on your budget but need something to clear that stuffy nose? Here are our budget picks: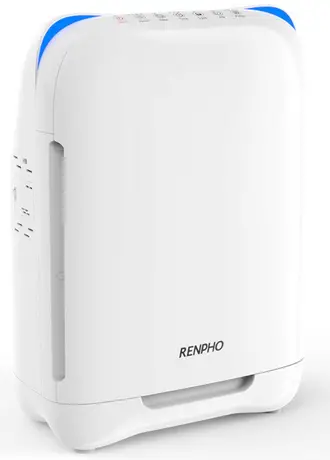 Key Features
True HEPA filter
Covers up to 301 square feet
Has 135 CFM
Whisper-quiet operation
Filter replacement indicator light
Timer/auto shut-off
1-year warranty
Equipped with a true HEPA filter, this air purifier has a low noise level of up to 35 dB, which may be ideal if you want a whisper-quiet operation while sleeping. Its filter replacement indicator can also remind you when to replace the filter so you don't have to disassemble the whole thing.
Since it uses no UV-C light or ozone emission, it can be seen as an eco-friendly solution for a home air purifier for asthma and allergies. It also has a child lock mode which can help protect it from your little one's curious fingers. With its 4-stage filtration system, it can be a decent purifier for a small budget.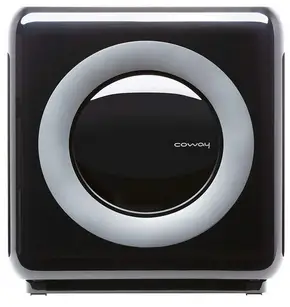 Key Features
Covers up to 361 square feet
True HEPA filter
Up to 246 CFM
Has an Eco mode
Adjustable fan speed
Timer option
As an air purifier that has a 4-stage filtration system, this one has an automatic mode, which can be useful if you don't want the trouble of having to adjust it too often depending on the surrounding air. Since it also uses a True HEPA filter, it can be helpful in reducing up to 99.97% particles in the air.
There is even an automatic stop feature when no pollution has been detected for 30 minutes. Since it only consumes 77 watts of power, it's not too much when you consider your electric bill. Its level of noise is only from 24.4 dB to 53.8 dB (depending on your settings) so you can probably sleep well with it.
Middle-priced
If you want a mix of price value and features, these may be what you are looking for: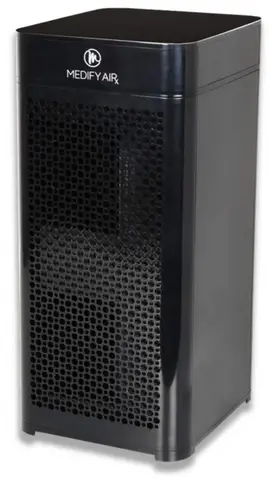 Key Features
4 fan speeds
Covers up to 800 square feet
Night mode
Medical-grade H13 filters
Particle sensor
Child lock
If you want something with a more modern design, this air purifier may look good for your bedroom. With the tempered glass panel, it won't easily get scratched and it also adds to its durability. There are also two colors to choose from black and white.
Since it uses medical-grade filters, which has a higher technology than regular True HEPA filters, it can be a great asthma and allergy reliever. Because you can choose from different speeds, you wouldn't risk the motor running wildly and overheating that much.
Filter changing is also quite easy since it only uses active carbon, a pre-filter, and an H13 True HEPA filter, all combined in just one filter (replacement filter sold separately).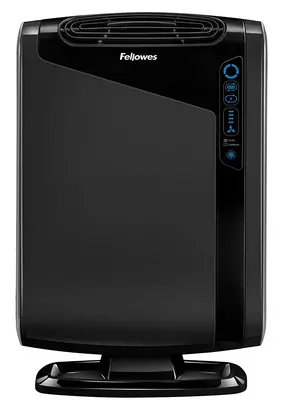 Key Features
4-stage filtration
True HEPA filter
Covers 300 to 600 square feet
Can reduce air odors
Automatic mode
Carbon filter
As an air purifier that's applicable for rooms with 300 to 600 square feet of size, this one can be ideal for asthma, flu, and allergies due to its true HEPA filter. This purifier is even certified by the Asthma and Allergy Foundation of America.
Its 4-stage purification method uses a carbon filter, a True HEPA filter, an anti-microbial treatment filter layer, and a PlasmaTRUE technology, which is in the form of an ionized field for thoroughly removing airborne particles.
There's even a special high-performance mode for this purifier, in case your allergy or asthma is really terrible, such as during hay fever and flu seasons.
Step-up price
For those who aren't afraid to step-up their budget for more features, here you go: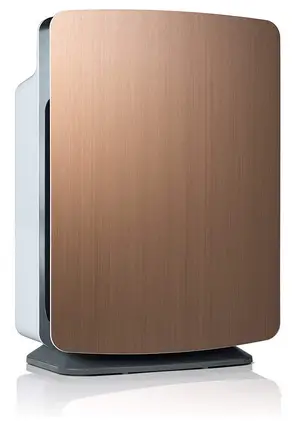 Key Features
Covers up to 1,100 square feet
HEPA filter
Smart Sensor technology
Different colors/shades to choose from
WhisperMax technology
Adjustable fan speed
Alen's air purifiers have always been famous due to their effectiveness and slim size. With this HEPA filter air purifier, it has a quiet motor so it can be a sleeping buddy, too!
Because it doesn't use ozone as well, you'll find it eco-friendly – it only produces negative ions without any bad impact on the environment.
Also, since it covers up to 1,100 square feet, you may find it useful for hospital rooms and other public places. It is even backed by a "forever guarantee", which translates to a lifetime warranty so you can have peace of mind.
Is the GermGuardian air purifier effective?
Yes, the GermGuardian air purifiers are generally effective. You will find that their models use a true HEPA filter, which can kill up to 99.97 percent of particles that are circling around your home (or personal space). What's more, they can also grab a hold of particles as small as 0.3 microns in size! Try to beat that with a regular, old-fashioned filter!
Another plus point in most GermGuardian filters is their UV-C light, which has antimicrobial properties. The UV light has been present in most modern air purifiers but GermGuardian's technology is one of the earliest around, so it's most likely more developed than the rest.
Their charcoal filter is also part of their 3-in-1 system. What you may like about this is that it can absorb bad odors, such as the smell of your dog, the smell of your smoked fish, and the like.
Most GermGuardian air purifiers also have the following:
Fan speed control. This would be useful so that your motor life would last much longer. It would also be great if the fan speed can be adjusted according to how severely polluted your indoor air quality is.
Energy Star certification. This feature is important since anything that is Energy Star certified can help the environment a lot (and likely reduce your electric bill as well).
Limited lifetime warranty (3 to 5 years). Having a limited lifetime warranty can really give you peace of mind since the company is in good faith with you.
How do I choose the best air purifier for asthma and allergies?
In order to look for the best air purifier for allergies and asthma, you should spot the following:
Low noise level. Having a low noise air purifier can help you get some shuteye. If you are a light sleeper then you'd best bet on a low noise unit so that you won't get distracted. After all, some people can't sleep with a running motor noise in their room.
True HEPA filter. Compared to a regular HEPA filter, the True HEPA filter can clean up to 99.97% of airborne particles, dust, allergens, pollen, and the like.
It is more powerful than your average air filter so it may have a better chance of clearing up your surroundings against particles that may trigger your allergy or asthma.
Activated carbon filter. Sometimes, smoke from fish and other sources could cause you to sneeze or have difficulty in breathing. An activated carbon filter does the job by eliminating or at least minimizing the number of smelly particles in the air.
Higher CFM or fan speeds. Having a faster CFM and fan speed can help to eliminate more allergens in the air, which can be ideal for those with asthma or allergies.
This would also be helpful if it's hay fever season, where pollen counts could be massive in your area. Higher fan speed can move air much faster and thereby possibly helping you breathe better.
Eco-friendly modes. An eco-friendly mode is described as something that can minimize the energy consumption of your air purifier. For instance, it can automatically shut off when no air pollution has been detected. For this to work, your air purifier needs to have an automatic sensor that detects the level of pollution indoors or wherever the unit has been placed.
What is the best air filter for asthma?
An ideal air filter for asthma would be a powerful HEPA filter, such as the True HEPA filter, which can clean up allergens, dust, and other causes of difficulty in breathing. HEPA filters can also be combined with a carbon filter so that any additional odor can also be removed from the air.
HEPA filters are generally:
Less troublesome for maintenance
Could lessen more allergens due to its finer filtering system
Found in many air filters
Do air filters really help allergies?
Yes, they do really help with allergies. And how does that happen? Well, air filters do the following:
They are usually a HEPA filter made in layers. Most air purifiers have air filters that have 3 or 4 stages of cleaning, which can help to thoroughly filter out your indoor air. For instance, the layers may go like this:
A filter layer for larger particles
A layer that is made for smaller particles that are micron-sized
A carbon layer that can remove odor and the like
A layer that may disinfect your indoor air with UV-C light
They can also remove VOCs. Volatile Organic Compounds are particles that come from chemicals that are harmful, such as sprays and household cleaners. To remove them, you would need a quality air filter.
Most of them have a carbon filter. The carbon filter can possibly help to remove odor from your indoor air, such as those coming from smoke, chemicals, and the like. Carbon filters are usually tied to the true HEPA filter system.
Air filters and purifiers can work against allergies provided that they are:
Sized right for your room. Air filters and purifiers usually come with a size guide. For instance, certain air purifiers are ideal for up to 260 square feet while others are up to 300 square feet. It depends upon its motor power as well as the design of its filter.
Equipped with odor control. As we said above, an air purifier is usually equipped with a carbon filter, which can work against bad odors that may cause difficulty in breathing for asthma patients.
Made with a tough filter. If it is a true HEPA filter then you'll probably have it cleaning your indoor air for a very long time – provided you give it the right maintenance.
Which is the best air purifier for asthma and allergies?
Our picks above are some of the best ones in the market that can reduce allergies and asthma. Just look for one that has a true HEPA filter. However, you may also find some great products from:
GermGuardian
Honeywell
Hamilton Beach
Conclusion
To wrap it up, an air purifier or filter is definitely a benefit for those who are suffering from asthma and allergies. After all, you can't work or study properly if you've been down with sneezing and difficulty in breathing all the time, especially in hay fever or flu season! We hope you enjoyed this article!