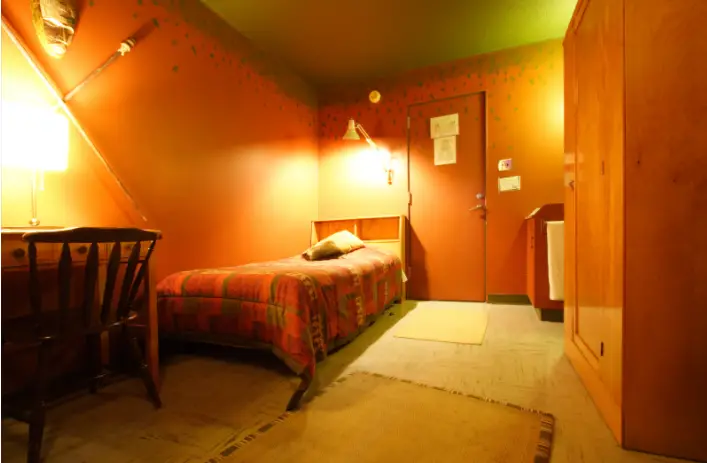 Studying (and resting) in your dorm room can be unpleasant if you live in a polluted place, so you'll need the best air purifier for a dorm room to help clean up your space and breathe easier. After all, college life can be stressful and we only want you to focus better on your studies.
To help you absorb your review materials better (and also feel good when relaxing), you'll need to have clean air indoors. Scrubbing your floors and/or getting your bed sheets laundered is not enough – dust and other pollutants can easily arrive in your dorm – especially if you frequently get visitors.
With that in mind, we'll show you how to get the dust out of the air using an air purifier. Not only will this help you ward off potential respiratory problems caused by pollutants but it will also provide a pleasant breathing space for you and your guests.
Should I get an air purifier for my dorm?
Yes, air purifiers are very helpful to keep your dorm a clean and healthy breathing space to dwell in, study, and relax from time to time.  If you're looking for the best air purifier for a dorm room, we suggest the Medify MA-25 Air Purifier, which will clean up to 1,000 square feet per hour.
This H13 true HEPA filter has 3 fan speeds to choose from, which is great for driving out dust, smoke, and other particles – particularly during allergy or hay fever season or if you live near the city. Even though it is meant for large rooms, it has a compact design that will surely fit most dorms.
To keep your college dorm smelling fresh after cooking, smoking, or some leftover food, the air purifier has activated carbon to remove such odors. On top of that, it has a high clean air delivery rate (CADR) of 250 square meters per hour or 147 CFM, which means that it can clean your room fast.
However, for small rooms, we think that the LEVOIT Core 400S Air Purifier is a good choice as it will clean up to 403 square feet of space. With only up to 24 dB of noise level, it will help you focus more on your studies without jarring noise.
Due to its auto mode that will keep your air fresh while being hands-free, it is one of the best dorm room air purifiers with its 3-stage filtration, featuring a pre-filter for large dust, H13 True HEPA for pet dander, and activated carbon for VOCs (volatile organic compounds) and smoke.
H13 True HEPA is a great advantage since it's the same quality used in hospitals – suitable for asthmatics. Moreover, we like that this air purifier can be controlled using your mobile phone. Their VeSync app allows you to check the filter life, schedule the air purifier's actions, and control the unit altogether.
For busy college-goers, another unit that has an automatic mode that senses the air and adjusts the fan speed accordingly is the Mooka True HEPA+ Air Purifier, which is suitable for rooms up to 1,350 square feet – perfect for shared dorms.
It even has a 6-point filter system that includes a UV filter, other than the usual True HEPA, pre-filter, and an activated carbon filter to maintain fresh air. What we like about this air purifier is the built-in timer, which you can set up for 8 hours, so you can sleep peacefully (set it and forget it).
The night mode of this air purifier also has the lights turned off so you can enjoy sleeping peacefully without being distracted by the controls. Also, it has a remote control so you don't have to go to the unit just to push some buttons and whatnot.
Some of us don't want to constantly buy filters, which is why the Okaysou Smart AirMax 10L Pro has washable types that will save you money in the long run. As one of the best HEPA air purifiers for a dorm, this unit will clean up to 1,000 square feet in an hour.
Similar to most of our suggestions above, it has a pre-filter, H13 True HEPA, and an activated carbon filter. Airborne particles, such as pet dander and the like, will be easily sucked into the filters to help you breathe easily in your college dorm room. We like that it also has a filter replacement indicator.
A plus point for this air purifier is the inclusion of a child lock feature. Although you might not have a kid in your dorm, it will be useful if you have pets that curiously tap on the buttons. Aside from that, it also has an automatic sensor that adjusts the fan speed based on the surrounding air quality.
Do I need an air purifier in college?
Yes, college students need an air purifier for their dorm. With that, you might ask: "why get an air purifier for my dorm when I'm already cleaning my room thoroughly?" The answer is that many particles are floating in the air and could make us sick without even knowing it.
Such particles will dwell even in small spaces like dorms no matter how hard you clean. Even just opening the door or window, stepping in from the outside world, and getting visitors – your dorm will likely accumulate dust and pollution in one way or another.
To help keep your dorm a healthy breathing space, you will need the assistance of an air purifier to constantly check the quality of air that you breathe and maintain it to a healthy level. This is very important if you're asthmatic or a person who frequently gets allergies.
No one wants to miss out on school activities, exams, and other important college matters just because of getting sick due to unhealthy air! That's why we're here to help you keep your dorm room fresh, clean, and free from pollution with the use of an air purifier.
How can I improve the air quality in my dorm room?
Let's face it – volatile organic compounds (VOCs) will always be there because they can be lurking anywhere. From our everyday products to nearby pollution caused by factories, VOCs are never healthy and you shouldn't breathe them – especially if you're in a closed area such as your dorm room.
So, what can you do to improve the air quality in your college dorm room? Here are some tips that we'd like to suggest:
Choose a suitable air purifier for your dorm room
We've already given you some of the best options above, but you'll have to decide based on various factors, such as:
Intended room size (small vs. large space)
Filtering system
Pollution levels in your area
Your budget
Not all dorm rooms are the same – some are situated near major roads so they are more susceptible to pollution from traffic, factories, and the like. Either way, there is an air purifier that's suitable for every budget – all of them work to get rid of dust and other pollutants from the air.
Consider filtering systems that are proven to eliminate dust and pet dander, such as those with HEPA, True HEPA, or even H13 HEPA. A plus point would be air purifiers with an activated carbon filter, which help in reducing smoke, cooking smells, and similar bad odor in your dorm.
Change and clean up your bedding regularly
Always make it a habit to change and/or launder your bedding because that's where most of the pollution comes from. Dust mites live and thrive under your bed so giving your bed sheets a trip to the laundry shop helps reduce pollutants in the air.
It also helps if you have classic allergen mattress covers for your beddings so that you won't get so many sneezes during hay fever season. Allergy sufferers can combine a good air purifier and nose-friendly bedding that's easy to launder and doesn't worsen your hay fever.
Don't forget to ventilate
Perhaps one of the biggest mistakes of those who stay in college dorms is that they forget to ventilate their room. If your dorm doesn't have a window, at the very least, have the door opened once in a while so that the dirty air won't be trapped in your dwelling space forever.
You could also bring a desk fan with you to drive away your indoor air so that all the unhealthy particles will go away and out the window. With that said, you shouldn't over-ventilate because it could lead to pollution getting into your room – which leads us to the tip below…
Close windows if pollution levels are bad
If there's a very high pollution index warning in your locality or if you live near wildfire-prone areas, it's best to close your dorm windows and doors more often if this happens, if it is wildfire season, as well as during hay fever season.
Rather than driving away your pollution from your indoor space, you might be inviting smoke, pollen, and other nasal irritants from the great outdoors if the pollution levels are not that good. Instead, turn on your air purifier and wait for the air quality to settle down before you can ventilate normally again.
Clean up your surroundings
It's not enough that you launder your clothes and bedding while running your air purifier and also ventilating – you should also clean up and declutter your dorm. Look for objects that you are likely not using anymore and decide where to put them (or throw them away).
Surfaces that stay still for a very long time are likely to collect dust. The more horizontal surfaces you have (e.g. a table, a box, or a bookshelf), the more dust will collect and settle, which will cause your indoor space to get stuffy due to the accumulated particles. Taking out the trash often also helps.
If you don't have time to wipe them all the time due to being busy with school and all, don't be afraid to dispatch some items that you no longer need (or sell/give them to a person who might need them). This is also very important for dorm rooms that have very little space to move around.
Now that we've mentioned cleaning up, this also includes performing maintenance to your air purifier as needed. The LEVOIT Core 400S Air Purifier, for example, has a filter replacement indicator so you know when it's time to buy a new filter for it.
Impose a no-shoe policy
The air we breathe indoors can get polluted due to the footwear that we bring from the outside world. You've probably seen Asian homes, such as in Japan, which have customs of removing their shoes when they step inside the house – and it's for a good reason.
Indoor air will get contaminated by our shoes, so it's best to leave them outside the house – place a shoe rack or tell them to simply place them on the side of the rug. Indoor spaces without outside shoes will smell better and will have less dirt and dust flying around.
Take care of your pets properly
You should regularly bathe and groom them or as needed to avoid leaving pet dander all around – especially if your cat and/or dog is a frequent shedder. You can help reduce sneezing while enjoying your time in the dorm with your pet by taking care of them through proper grooming.
If you aren't very confident about your coat-trimming skills for your canine or feline friend, you should at least get them to a salon for a proper trim. Moreover, it's also best to have your dog or cat bathed in the salon instead (to avoid retaining the pet smell in your dorm).
Fortunately, there are air purifiers that are also pet-friendly. After all, we mentioned that the Okaysou Smart AirMax 10L Pro has a child-lock feature, which is especially helpful for people who have pets in their dorm that are very curious about their surroundings and like to tinker with objects and buttons.
Do air purifiers work in small rooms?
Yes – air purifiers will work in all kinds of rooms – from small, to medium, and up to large rooms. Regardless of your dorm size, there is likely an air purifier fit for your needs. However, the effectiveness of air purifiers is based on many factors, such as the following:
Does it have quality filters?
We think it's best to always look for at least a HEPA filter in an air purifier because that's what can clean up your indoor air safely without ozone (we'll mention why below in the FAQs). Aim for at least a HEPA filter or even a True HEPA and/or an H13 HEPA filter for minimizing dust from the air.
Another filter that should be in your air purifier, especially for smelly rooms, is activated carbon, which sucks up bad odor from cigarette smoke, leftover food, volatile organic compounds, and more. If you have pets around, activated carbon will also help in reducing pet odor from the air.
What room size is it rated for?
Know the room size rating of the air purifier in square feet before you buy – some dorm rooms are larger than usual so you will need the best air purifier that's suitable for its size and/or area. If you don't know the room size, measure it by yourself or talk to the landlord/landlady for details.
An air purifier that's situated in a place that's suited to its intended room size will work more efficiently. If a unit that's meant only for rooms at around 200 to 300 square feet was used for a 1,000-square-foot dorm room, it might not clean the air as quickly as if it worked for smaller rooms.
Is it quiet enough to study or sleep with?
Aside from the room size, it was rated for, a good air purifier for your dorm room is something that has a balanced noise level so that it's not too loud to sleep with. Fortunately, most air purifiers nowadays have a sleep mode, and a timer, and run quietly to avoid distracting your sleep.
Following our example from above, the LEVOIT Core 400S Air Purifier is only at 24 dB so it's not too loud. It's only like a mild whisper from far away so it's not very jarring to your ears. It might also benefit those who can't sleep without some bit of background noise.
How about the fan speeds?
Most air purifiers out there have at least 3 fan speeds to choose from, which will help to conserve energy when you don't need to filter the room that much. However, if you'd like a "set it and forget it" mechanism, look for a unit with an auto mode.
The auto mode uses a sensor to detect the air quality and controls the air purifier to the most appropriate fan speed depending on the air quality and pollution levels. This will save you time and effort – especially if you're asleep or away from the dorm (and want to keep it fresh when you get back).
FAQs
Are air purifiers allowed in a dorm room?
Generally, yes – air purifiers are typically allowed in a dorm room. Most college students use air purifiers to help improve their breathing space while they study or relax after a long day. With that said, it's best to check with the landlord/landlady or owner about the permitted air purifier types.
What is the clean air delivery rate in an air purifier?
As mentioned by the environmental protection agency or the EPA, the clean air delivery rate or CADR is a measurement of how fast an air purifier can clean an entire room within a given time frame. In the case of the Medify MA-25 Air Purifier, it can clean 250 square meters per hour or 147 CFM.
What particles can a HEPA filter remove from the air?
A HEPA filter will mostly remove dust, pet dander, smoke particles, VOCs (volatile organic compounds), pollen, dust mites, and more. If you have allergies, you'll need an air purifier that has at least a HEPA filter, especially an H13 HEPA, to filter out smaller particles (explained below).
How is a True HEPA filter different from a regular HEPA type?
A regular HEPA filter can take out pollutants and particles that are at least 0.3 microns in size. However, if the efficiency of the HEPA filter was tested to be at 99.97% or more and verified by the Department of Energy standards, it is considered a True HEPA filter.
What makes H13 HEPA filters better than other HEPA types?
A HEPA filter listed as an H13 HEPA means that it is a filter meant for use in hospitals. While regular HEPA is typically H11 and will clean up to 0.3 microns, an H13 HEPA will capture up to 0.1 microns in size, making it more accurate in eliminating pollutants from the air – especially in clinics.
How often should I replace my HEPA filter?
It varies per manufacturer, but most HEPA filters last up to 6 months more or less. Some filters last longer but it's best to contact your manufacturer and/or read the manual to get an idea. Fortunately, some air purifiers have a filter replacement indicator to help put your mind at ease.
Where should I place my air purifier in my dorm room?
It's best to place it near areas where pollution is likely to come from, such as near your door or window. This will help safeguard your breathing space from incoming pollution by having your air purifier act like a security guard to quickly absorb the particles in the air.
Why should I avoid air purifiers with ozone?
Ozone air purifiers, according to the EPA, when inhaled in large amounts, can harm your respiratory system even though they are advertised to clean the air. For asthmatics, instead of improving your asthma, it might worsen it and cause extensive coughing.
Conclusion
To wrap it up, we think that the best air purifier for a dorm room is the Medify MA-25 Air Purifier due to its compact design and the capability of cleaning a large space in a short period. If you have a lot of items in your dorm room and don't know where to fit your air purifier, this is a great choice for you.
The other suggestions above are also great units to check out depending on your needs, budget, and available space in your dorm. We're more than happy to help you in deciding the most suitable air purifier to maintain a clean and healthy breathing space in your dorm room to study and relax.