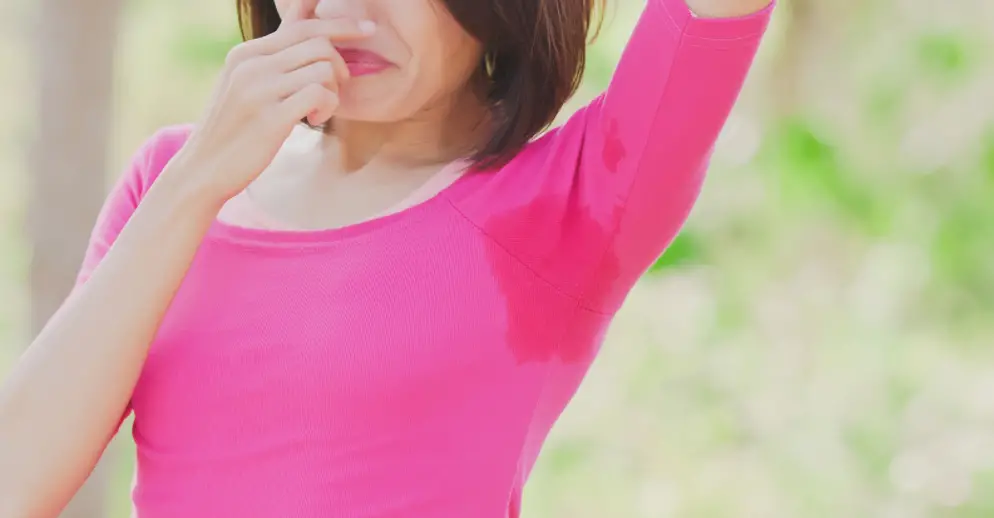 We've heard of smelly socks, but what could you do when your room smells like body odor? We've written an article about what absorbs bad smells, but this time, we're about to find out what exactly can you do to get rid of that funky body odor smell in your room.
Body odor is often a sour, revolting smell, which we often find on smell socks, used muscle shirts, and the laundry basket. But if it lingers in your bedroom, unless your laundry basket sits in your bedroom for days, there must be something else that's wrong.
In this article, we'll give you some simple insights on how to get rid of the nasty body odor smell from your bedroom.
| Budget-friendly | Middle-priced | Step-up price |
| --- | --- | --- |
| | | |
Why does my room smell sour?
Your room smells like body odor because of your sweat. When your sweat lingers in your bed sheets, towels, curtains, and the like, it produces a sour smell, which you may find off-putting. This is because human sweat is typically acidic, and that's why it smells kind of sour.
Why is there a weird smell in my house?
When it comes to weird smells, you do have to identify first where it's coming from. Is it from your bedroom? If so, is it because of old clothes? Bedsheets? Investigating is the first thing to do.
After that, you could work out a solution. For instance, other than vinegar and baking soda, you can try odor-absorbing air purifiers that have carbon filters.
How do you get body odor smell out of a room?
If your room smells like body odor, you may want to try using an air purifier with odor-absorbing capabilities, such as the following:
Budget-friendly
For budget-friendly solutions, here you go:
Key Features
Automatic shutoff timer
Up to 170 square feet
Filter replacement reminder
4 air cleaning levels
True HEPA + activated carbon pre-filter
Made with a tower design, this air purifier could be great for large rooms that smell really sour and bad. Since it has a carbon pre-filter along with its main true HEPA filter, it could potentially remove the foul odor from your bedroom and you can set its timer however you please.
Middle-priced
Do you want something in the middle price range? Check this out:
Key Features:
Smart controls
Washable QuietClean ifD filters
Energy Star certified
Up to 250 square feet
Fits most carbon pre-filters
Also from the same brand on our previous pick, this air purifier also has a tower design but is generally made to let you decide on the filter pack to use. For odors, you can use any disposable carbon pre-filter that fits this air purifier.
Key Features:
3-stage air cleaning
Up to 300 square feet
4 fan speeds
True HEPA + activated carbon
Light sensor
We also mentioned Winix in our previous articles about what absorbs bad smells and how to get rid of odor in the bedroom. This P300 model combines true HEPA and activated carbon to reduce bedroom odors while its different fan speeds allow you to adjust according to your needs.
Key Features:
Ideal for large rooms (310 square feet)
Built-in timer
Air quality indicator bar
HEPA and odor filters (activated carbon)
Replacement filter indicator
This air purifier has a 2-stage filtration process that could work just fine for bedrooms that have a wide space. You could also find out easily when you need to replace the activated carbon and HEPA filters with the replacement filter indicator.
Step-up price
Want something of a higher price with better features? Here you go:
Key Features:
HEPA-OdorCell
Up to 1,100 square feet
Different designer panels available
Up to 4 different filters
Has an ionizer
Don't be fooled by its product name – anything that can eliminate pet odor could also take out human sweat odors that are quite sour. The HEPA technology has a bit of odor-reducing features and since you can put up to 4 different filters, you can customize it for your smelly bedroom.
What to do when your bedroom smells bad in the morning
If you find that your room smells like body odor in the morning, you may want to:
sleep with fewer blankets, especially when the weather is hot
open the windows to help dissipate the bad odor
toss your bed sheets, curtains, and pillowcases to the laundry or have them dry-cleaned
take a shower before going to bed to reduce sweating at night
spray some vinegar and baking soda solutions
try using an air purifier with a carbon pre-filter
How to get rid of odor in the bedroom
To keep your bedroom away from funky odors, much like how we mentioned in our previous article on how to get rid of odor in the bedroom, you should know what absorbs bad smells. One solution is to use an air purifier because most of them have carbon filters.
Another plus point of an air purifier is that some of them allow you to customize your filters, so you can also buy activated carbon media separately and then place them in your unit to absorb the odors. In fact, some units have multiple media trays.
Conclusion
To wrap it up, if your room smells like body odor, the first thing you should do is to know where the odor is coming from. It could be your bedsheets, your pillowcases or your curtains. Once you've identified, wash them, and then freshen the room up. It doesn't hurt to try an air purifier to help speed up the odor-absorbing process!