Introduction
There are many air purifiers out there with HEPA filters, but what is the best HEPA air purifier to buy? In this article, we break down the facts for you.
HEPA air purifiers are those that are powered by a HEPA filter or high-efficiency particulate air filter. These filters can remove about 99.97% of particles that are in the air, which includes dust, pollen, pet dander, and the like. Some are even aided by carbon filters to help eliminate smoke from cooking and from cigarettes.
If you are unsure of what HEPA air purifier to buy, you may want to read on to fin out which picks can be for you, as well as tips on buying.
 

Budget-friendly

 

Middle-priced

 

Step-up price
What is the best air purifier in 2019?
Below are our suggested picks if you want to buy the best air purifier in 2019 (with HEPA filters):
Budget-friendly
Got an eye for air purifiers but don't have much budget? Here are some picks for you: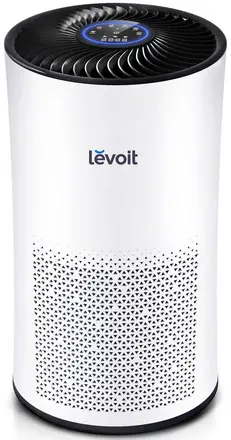 Key Features
Compact design
Ideal for bedrooms
True HEPA filter
360-degree filtration
UV-C light
Ozone-free
Covers up to 538 square feet
Automatic mode
This air purifier has a cylindrical design and it's also not too noisy at only 25 dB so it may be good for light sleepers. Its circular design makes it more ideal in circulating air in a large room, especially if you only have one of these units.
With 3 fan speeds to choose from, you can use this to save up on your electric bill and also save the motor's lifespan. Its timer can be set from 1 to 12 hours. The unit is also certified by the CARB, FCC, and ETL for safety.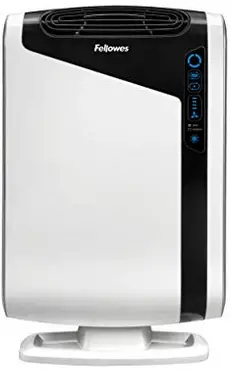 Key Features
For rooms from 100 to 200 square feet
ABS material body
4-stage filtration
True HEPA filter
Air sensor
2 colors to choose from
If you want an air purifier with a slim design, this one may be for you. With its 4-stage filtration, this one has been certified by the Asthma and Allergy Foundation of America. If your room is not that big, this may be a good air purifier for you.
It even has antimicrobial treatment which can reduce the likelihood of bacteria and other dangerous particles. It even has a special high-performance mode in case it's flu or pollen season.
Middle-priced
For those who want a good air purifier that has a decent mix of value and features, here are some choices for you: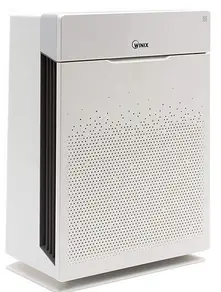 Key Features
Up to 300 square feet
True HEPA filter
Has a carbon filter
Washable pre-filter
Good for pet dander
Do you want to filter out your pet dander at home? This one may be decent enough if you have a medium-sized or small room. Since it has a carbon filter, it can also reduce your foul odors at home, such as those from cooking, smoking, and from your dog.
Its pre-filter is also washable so you can maintain it easily. The design is slightly flat so you can fit it into your bedroom without taking too much space.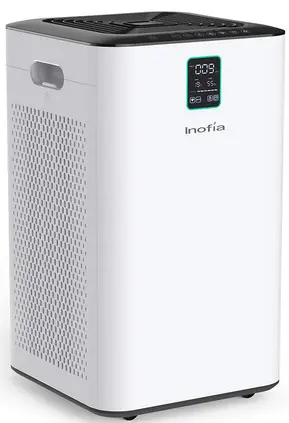 Key Features
Up to 1,056 square feet
Automatic sensor
Smartphone app powered
Ideal for large rooms
24-month warranty
As an air purifier that comes with wheels for mobility, this one may be applicable for those who need to transfer their unit from room to room. It's also made for large rooms with its capacity for cleaning so it may be for you if you have an office.
The convenient thing about this HEPA air purifier is that you can control it using a smartphone app on your iPhone or Android device.
Step-up price
Do you want a pricier air purifier that has more features? Here you go: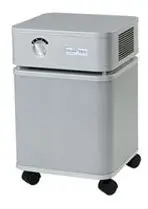 Key Features
Up to 780 square feet
4-stage filtration
Has casters/wheels
The true HEPA filter (medical grade)
4 colors to choose from
Also made with caster wheels, this air purifier is great for large rooms and has a sturdy-looking design. It has 3 fan speeds to save the lifespan of the motor. With its 4-stage filtration process, it can thoroughly clean up your indoor air.
Since its true HEPA filter is of medical-grade, it may be okay to use this in clinics and offices that require more cleaning. Also, since it has a wide range of operations, you can use it in most larger rooms.
What is the best air purifier with HEPA filter?
From the above picks, we'd like to suggest the Inofia PM1539 Air Purifier due to its large-scale operation as a HEPA filter. It can be used in offices, bedrooms, and the like and it even has wheels so you can move it from one place to another!
What is the best affordable air purifier?
We chose the AeraMax 100 Air Purifier for an affordable one due to its air sensor, 4-stage filtration, and quiet noise levels. It's also slim in design so you can fit it almost anywhere. The air purifier even has antimicrobial treatment for thorough cleaning.
How do I choose an air purifier?
You should know the following when choosing an air purifier:
What's the size of my room?
Does it have a HEPA filter?
What's the price?
Is it easy to set up?
How's the noise level?
What is the best small air purifier?
For a small air purifier, we'd like to recommend the LEVOIT LV-H133 Air Purifier. It's compact, has true HEPA and UV-C light to ward off allergens, and it's probably just right for small rooms. It's also ozone-free so you're doing the environment a favor. If you want a bedroom air purifier, this one may be fine.
Conclusion
To wrap it up, air purifiers with HEPA filters can be an effective solution if you have a polluted area or home. It can reduce the number of floating particles in the air so that you (or someone you know) will have less likelihood of asthma, allergic rhinitis, and the like. This may be a good investment too if you have pets at home.