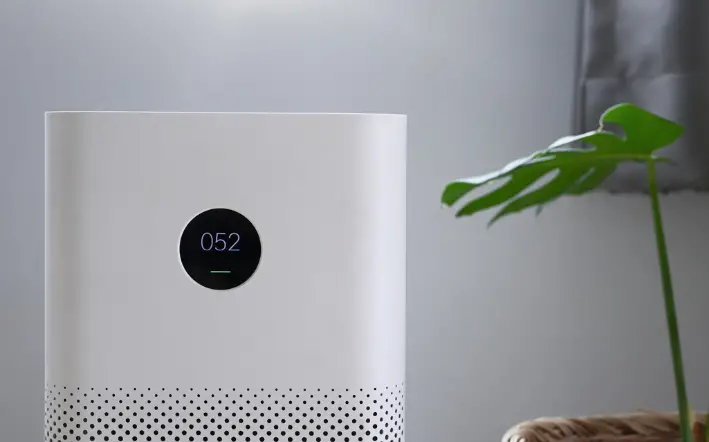 Breathing quality air at home can positively improve your health, so if you have a polluted indoor space, you'll want to have the best air quality improvement devices. In today's world, keeping our indoor air clean and safe can be a challenge, which is why we wrote this article to give you tips.
Air constantly flows in and out of our homes. Sometimes, we may not notice just how much dust and pollutants there are in our homes until we experience symptoms such as coughing and sneezing excessively – especially for those who have allergies and asthma.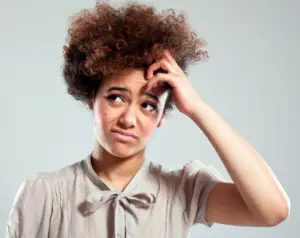 But, not to worry – air-cleaning devices, such as air purifiers, can help you breathe easier at home.  Some air purifiers we'd like to suggest are the BLUEAIR Blue 211+ Air Purifier, the BISSELL air280 Smart Purifier, the Coway Airmega AP-1512HHS, and the ECONIKA Premium HEPA Air Purifier.
Clean air can get in the way of our productivity and relaxation. Whether you're WFH (working from home), studying, doing household chores, or any other activity, it pays to have clean air surrounding you to avoid long-term health problems.
What devices improve air quality in the home?
Air purifiers help clean the air at home. These devices use filters such as HEPA filters for dust and pet dander, as well as activated carbon to get rid of kitchen smells and other funky odors lingering in the house. Here are some ways an air purifier can be used at home:
To keep the kitchen smelling clean and fresh
To improve bedroom indoor air and promote better sleep
To freshen your living room from pet odors and dander
To keep babies asleep in a healthy, pollutant-free room
To help reduce mold spores due to water damage
If you are looking for the best air quality improvement devices, we'd like to recommend the BLUEAIR Blue 211+ Air Purifier. Now, you might be wondering: is BlueAir air purifier good? Absolutely, as this air purifier is so easy to control with its single-button design, which allows you to adjust the fan speed and the power.
Being Energy Star-certified (less than 30 watts), this air purifier uses HEPASilent technology so it isn't too noisy when you sleep. Furthermore, it even has a night mode for a comfortable snooze with a slower fan speed. It is also CARB-compliant so Californian residents can enjoy its air-cleaning benefits.
For those who have a dog or cat at home, if you're looking for the best air purifier for pets, we think the BISSELL air280 Smart Purifier is for you. It can cover up to 1,350 square feet per hour, making it suitable for large rooms. What's more, it uses medical-grade HEPA so it's suitable for allergy sufferers.
With four fan speeds to choose from, it even has a CirQulate system, which automatically adjusts the speed depending on the air quality detected in your home. And, to help you sleep peacefully at night, it has a night mode that only operates at 31 dB, which is like a light whisper.
Do air quality monitors really work?
Yes, air quality monitors do work. They have special sensors that transmit infrared beams into the air. This collects data on how much pollutants are present in the indoor air, giving you a guide on whether your home is too polluted or not.
These air quality monitors detect dust and smoke but some can also detect carbon dioxide in the air, as well as harmful gases like radon. These chemical pollutants are dangerous to our health when inhaled in the long term, which is why early detection is important.
Air pollution can vary depending on where you live so it pays to have an air quality monitor to know if your home is safe to breathe in. Unsafe air quality levels could lead to health problems. Moreover, asthmatics and allergy sufferers have their symptoms worsen with poor air quality at home.
How do you cleanse the air in your house?
There are many ways to clean the air in your home. Here are some sure-fire methods that you can try:
1. Try using an air purifier
When properly placed in your home without anything blocking its way, an air purifier can help reduce pollutants in your home, such as dust, pet dander, and tobacco smoke. With filters, fans, and motor running properly, they can freshen any room.
If you're often on the go, why not try the Coway Airmega AP-1512HHS? It's compatible with Alexa so you can use home automation to monitor the air quality in your home – even when you're away – and control the settings on your air purifier. It even has an auto mode that adjusts depending on the pollution levels.
Furthermore, you can set the timer for up to 8 hours so it's definitely an air purifier you can use even when you're not at home (or when you're asleep). It comes with a True HEPA filter, a washable filter, and an activated carbon filter.
2. Clean your curtains and bedding
Maintaining clean drapery, bedsheets, and pillowcases can help reduce dust mites in your home. You're also doing a favor for your air purifier as it will have less dust to capture, resulting in a relaxed motor, which will have a longer lifespan.
3. Bathe and groom your pet regularly (and outdoors)
While pet dander and odor can be eliminated by air purifiers, it's still best to bathe and groom your pet regularly – especially during shedding season – to reduce the load on your air purifier. Even if you had the best air quality improvement devices at home, excessive shedding can make your filters get dirty easily.
4. Designate a shoe area by the door
Shoes and other footwear worn from the outside world will likely bring dust and other pollutants to your floor, which can float indoors. To prevent this from happening, tell your household members and guests to leave shoes and other outdoor footwear at a designated area by the door (such as a shoe rack).
5. Declutter and limit horizontal spaces at home
Too many horizontal spaces at home, such as empty bookshelves, unused boxes, or tables, can actually collect a lot of dust. While air purifiers can capture particles from the air, they might miss out on dust that is stuck on these flat surfaces.
Even if you are cleaning these surfaces often, won't it be better if you just decluttered and got rid of items you don't need? Decluttering not only minimizes dust at home but also makes your home space look more spacious and organized.
What brings fresh air into a house?
Fresh air can be achieved by cleaning the air of pollutants such as dust and pet dander. The ECONIKA Premium HEPA Air Purifier is one of our suggestions for the best air quality improvement devices because it comes with a humidifier as well – perfect for dry seasons.
As an air cleaning unit that has a simple operation and an H13 or medical-grade HEPA filter to get rid of pollutants, it also has an automatic mode and a 6-stage filtration system, which also includes an activated carbon filter and cold catalyst for bad odor. It even has UV-C light for sterilizing your home against germs.
Combined with the cleaning tips mentioned above, using any of our suggested air purifiers can surely bring fresh air into your home.
FAQs
What's the difference between a HEPA and an H13 HEPA filter?
HEPA (including True HEPA) and H13 HEPA are differentiated by the size of pollutants they can capture. While HEPA can capture up to 0.3 microns in size, H13 HEPA can trap even smaller particles up to 0.1 microns, making them suitable for medical purposes.
Is it okay to run an air purifier for more than 8 hours a day?
Absolutely! Air purifiers are more effective if you run them all day so that they constantly clean your indoor air. Running them for more than 8 hours (or overnight) will help you to sleep better and wake up with fresher air to breathe.
Why should I clean and/or change the filter of an air purifier?
An air purifier filter, when too dirty, will spew back pollutants into the air. Therefore, you should always clean the air purifier filters or replace them as the manufacturer advised.
How long before I need to change the filter of an air purifier?
That varies per model, but most HEPA air purifier filters can be changed somewhere between 3 and 6 months depending on the usage and the manufacturer's instructions. Activated carbon filters also have a similar period for changing – or you can tell if they smell acidic.
Conclusion
To summarize, our picks for the best air quality improvement devices are the BLUEAIR Blue 211+ Air Purifier (for bedrooms), the BISSELL air280 Smart Purifier (for pet keepers), the Coway Airmega AP-1512HHS (for home automation), and the ECONIKA Premium HEPA Air Purifier (comes with a humidifier).
A healthy home starts with clean air, and we're so glad to recommend these air-cleaning devices to you. After all, breathing pollutant-free air has health benefits in the long run.