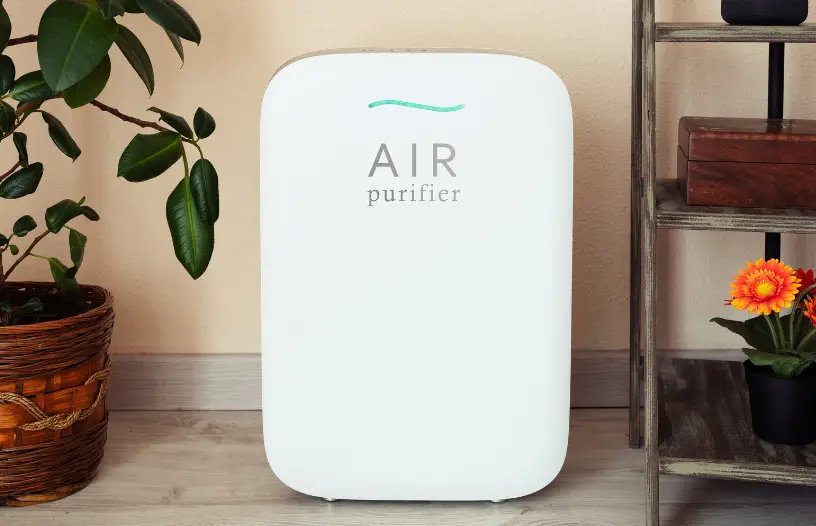 Are you looking for the best budget HEPA air purifier to solve your indoor air problems? Worry not – here are suggestions we think you'll like!
Introduction
If you're one of those stuck with allergies and/or living in a highly-polluted place, you're probably looking for the best budget HEPA air purifier. Your health is very important, especially during the sick seasons, and indoor air pollution could be ruining it –investing in an air purifier is always a smart choice.
With the plethora of choices in the market, it can be quite overwhelming to find a lot of air purifiers out there. That's why we came up with this guide – to help you choose the right air purifier suitable for your needs (and, of course, budget).
Whether it's for the kitchen, the bedroom, your living room, or any other room you'd like to breathe fresh air from, there's an efficient air purifier out there for you.
Which budget HEPA air purifier is best for large rooms?
If you are looking for the best air purifier for 1500 sq. ft. but don't have much budget, we think that the Afloia Max True HEPA Air Purifier is a great choice for you since it can clean up to 2,615 sq. ft. in one hour – now that's a lot! This would be helpful for condo units with studio-type rooms.
Because it has an H13 True HEPA filter for filtering dust, it's suitable for homes with pets and allergy sufferers. H13 means that it's rated for allergies and asthma as it is a medical-grade type of True HEPA filter. Other neat features we like about this air purifier are the following:
auto mode – cleans depending on the air quality
sleep mode – operates with less noise at night
timer – for when you're asleep or away from home
child lock – to avoid curious fingers from touching the controls
portable handle – easily move this air purifier around the house
However, if your room is just around 990 square feet, the LEVOIT Core 400S Air Purifier will clean your indoor air with its 2x air exchange (5x for a 403-square-foot room). What's more, this air purifier works with Alexa so it's easy to control the settings and its operation without touching a lot of buttons.
Like the above-mentioned air purifier, the 400S also features an H13 True HEPA filter, making it suitable for allergy sufferers. However, this unit has an activated carbon filter, which absorbs VOCs and other funky odors in your home – perfect for smelly rooms.
What budget air purifier is recommended for the kitchen?
We all know how awful it is to cook meals in a foul-smelling kitchen due to fried foods and leftovers. If you don't want your guests to be off-put by bad odor, the HATHASPACE HSP001 Smart Air Purifier is good for kitchens as spacious as 700 square feet.
So, what makes this air purifier suitable for the kitchen? Well, it has an activated carbon filter aside from its True HEPA filter. This means that aside from removing dust and pet dander from the air, you can also get rid of the following:
smoke odor from cooking
VOCs from household cleaners
pet odors
Another plus point is that it has an auto mode, which automatically adjusts the fan speed depending on the air quality in your kitchen (or wherever room you place it in). This saves time in having to tweak the settings – time that you could use for cooking or eating instead.
Which budget air purifier is best for the bedroom?
The Coway Airmega AP-1512HH is ideal for your bedroom if you want the best budget HEPA air purifier to help you sleep soundly and wake up without allergies in the morning.Great for rooms up to 361 square feet, this air purifier with True HEPA filter also has a carbon filter for bad smells.
It has a timer that you can set up to 8 hours so you can have peace of mind with energy savings.It even has an Eco Mode, which you can run either at night when you sleep or when you're away from home to keep your room fresh and clean all the time.
Furthermore,the slowest speed it can run on is 24.4 dB, which is somewhere between the volume of a ticking watch and rustling leaves (and won't be jarring to your ears, giving you better-qualitysleep).It will run as quietly as this when in Eco Mode so you can enjoy a peaceful rest.
CADR or clean air delivery rate (explained below) plays an important part in choosing the best air purifier for your needs, depending on the size of your room or area. When it comes to CADR, theAirmegaAP-1512HH has the following:
dust: 246
pollen: 240
smoke: 233
Are air purifiers energy-efficient?
Saving electricity has always been our goal not just for the planet but also for our budget. So, how much electricity does an air purifier use? If you're wondering, most units only run from 10 to 40 watts – which can be significantly lower than your TV and maybe similar to your LED bulbs.
This basically means that your air purifier won't impact your electric bill very much. With that in mind, you can also lessen your air purifier's electric consumption further by doing the following:
choose air purifiers that are Energy Star-certified
pick an air purifier suited for your room size
improve your room ventilation for the air purifier to run efficiently
use the timer or Eco Mode function in your air purifier
How do I know which air purifier is best for my room?
By knowing the CADR or Clean Air Delivery Rate of an air purifier, you can have a clear idea of which is the best budget HEPA air purifier for your room. Simply look for the CADR on the product specifications label of your air purifier.
But wait! What is a CADR rating in air purifiers? It is simply a global standard metric that determines just how fast your air purifier can clean the air in any indoor setting, such as your living room, bedroom, dining room, kitchen, and the like.
The AHAM (Association of Home Appliance Manufacturers) oversees the testing and verification of air purifiers for listing their CADR on their label. For consumers, the CADR of an air purifier is valuable knowledge and will help in determining which air purifier works best for your room.
Let's say your room measures 6 x 15 x 14 feet, in which the total volume would be 1,250 cubic feet. A CADR of 260 CFM, for example, when computed with the size of your room, will be as follows:
260 CFM x 60 minutes (1 hour) = 15,600 cu. ft. per hour
15,600 cu. ft. per hour / 1,250 cu. ft. = 12.48 ACH
Normally, at least 5 ACH is recommended for people with asthma and allergies to breathe easier in polluted air. Therefore, if you happened to have an air purifier with 260 CFM and a 1,250-cubic-feet room size, you'll likely breathe clean and fresh air a lot – as long as the air purifier runs normally.
FAQs
How do I choose a good budget air purifier?
To choose the best budget air purifier, consider at least HEPA or higher-quality filters. you'll need to know the area of your room plus your ceiling to compute the volume. Then, you can use the formula mentioned above to choose an air purifier with a specific CADR that meets your needs.
How do air purifiers detect air quality?
Using the AQI or air quality index and a sensor in your air purifier, the unit detects how clean (or dirty) the air is periodically (while running). In this way, the air purifier will adjust its fan speeds accordingly to save energy. Auto mode is recommended for very busy homes so you don't have to change the settings often.
Does fan speed matter in an air purifier?
Usually, yes – but it still goes down on how often you run the air purifier if the unit's CADR matches the room's volume, and of course, how often you change and/or clean your filters. Some air purifiers have up to 5 speeds to choose from but most will have at least 3.
How often should you run an air purifier?
We highly recommend running an air purifier all day – especially if you live in a place where forest fires happen often. Don't worry about the electric consumption as most air purifiers have low wattage and even have an automatic mode to reduce the fan speed the air is not that dirty yet.
Conclusion
To sum it up, what exactly is the best budget HEPA air purifier out there? It certainly depends on what you'll need it for. The Afloia Max True HEPA Air Purifier is highly recommended for very large, studio-type rooms while the LEVOIT Core 400Sis great for people who prefer home automation.
For those who want peace and quiet, a suitable bedroom air purifier on a budget would be the Coway Airmega AP-1512HH. On the other hand, if you're suffering from a dirty and smelly kitchen, the HATHASPACE HSP001 with its activated carbon filter will certainly help.