Introduction
If you have lots of pollution from outdoors, pets around, and random people entering your home, how do you excessive dust in the apartment? In this article, we will give you some tips and tricks on how to live with healthy indoor air.
| Budget-friendly | Middle-priced | Step-up price |
| --- | --- | --- |
|   | | |
The dusty apartment solution
Among the most common ways an apartment can get dusty is when you don't clean it often, or when you live in a place that's very dusty and dirty, such as an industrial plant. People live busy lives and they don't always get to clean whenever they want, hence they need a dusty apartment solution, one of which is getting an air purifier, or at least cleaning the house more often than they usually do.
How to stop dust coming through windows
A good way to keep dust off your window is to have a window screen filter. Such screen filters can be easily installed in most home windows or apartment windows and they act like air filters that can block away most of the dust from outdoors. Screen filters can be bought from Amazon online Here – they not only stop most dust and debris, but they also prevent most insects from getting indoors!
How can I reduce dust in my apartment?
So, how exactly do you remove dust from your apartment? Here are some simple solutions:
Impose a no-shoe rule for guests. Shoes give your apartment a ton of dust and debris from the outside world. This is why the Japanese (and similar cultures) implement this policy.
Use floor mats and rugs for wiping. Mats and floor rugs can be used if you just can't avoid wearing your shoes or slippers indoors (also useful for pets).
Invest in an air purifier. These quiet machines filter the air up to 0.3 microns if you have a HEPA filter, which can eliminate most dust in your apartment.
Change the air purifier filter every 3 months or as recommended. Filters inside your air purifier also get dirty, so you need to change them regularly.
Vacuum or sweep more often. This cannot be stressed enough – frequent cleaning leads to less dusting inside your apartment.
Lessen the use of feather dusters. These things actually spread dust more, rather than pick them up. Vacuum your stuff instead, or wipe them with a damp cloth to capture dust.
Why does my apartment collect so much dust?
Dust is everywhere but they tend to stick mostly to places with less movement. Dust settles when no one is around, so it is important that you move things around after leaving your apartment for a while. Other than that, the most common sources of dust include:
Pets (when they shed)
Outdoor pollution
Hair and dead skin cells
Insect droppings
Pollen, mold, and spores
Carpets
How can I keep my apartment dust free?
To keep your apartment dust-free, you need to have discipline in yourself and towards your guests. That means keeping your pets off-limits to certain areas, telling guests to smoke outside the apartment, and much more. In fact, many apartments nowadays have no-pet policies and no-smoking policies as well.
Dust-free apartments are easier maintained when you live in a suburb or a less polluted area. But by bad luck, if you live in an industrial place, you may need a better apartment solution, such as air purifiers, other than frequent cleaning.
Best air purifiers for apartment dust
Air purifiers provide a great solution for excessive apartment dust. Here are some of our picks:
Budget-friendly
If you don't have a lot of budgets, you can check out this air purifier for starters: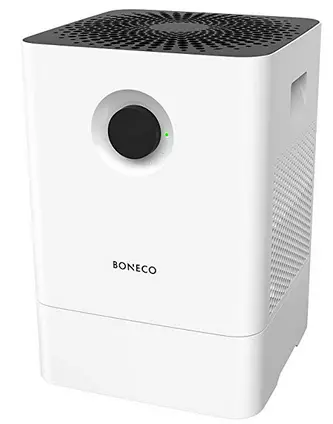 Key Features
Up to 540 square feet of coverage
Purifies and humidifies
Modern and elegant design
Easy to clean and use
This air purifier is a combination of both a purifier and a humidifier, so it's good for when you live in a very dry climate.
Middle-priced
Do you want a balance between air purifier features and price? We've got you covered: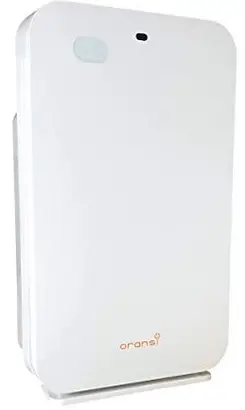 Key Features
Great for nasal problems
Covers up to 400 square feet
Has an auto mode
Small footprint design and lightweight (7-inch depth)
Backed by a 10-year warranty
This slim and compact air purifier is a good bedside buddy.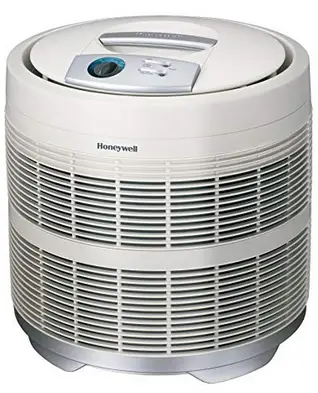 Key Features
The true HEPA filter is used
Has an activated carbon pre-filter
Replacing the filter is a breeze
Filter change indicator lights
Circular in shape, this air purifier can clean mold and apartment dust easily.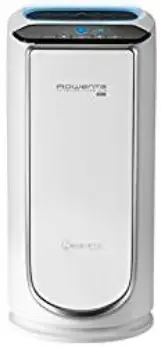 Key Features
Slim design has a low footprint
Up to 835 square feet of coverage
Uses a True HEPA filter
Has a change filter indicator
Great for odor removal as well, this slim air purifier is good for dusty apartments due to the small footprint.
Step-up pick
We thought you'd like this pick if the extra budget is not an issue for you: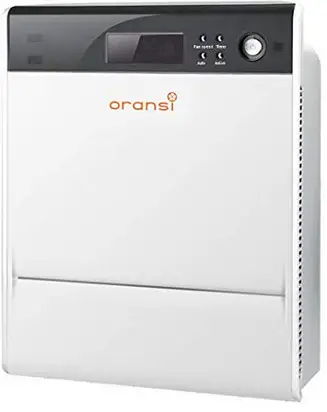 Key Features
Energy Star certified
Quiet operation at 60-70 dB
Intelligent air monitor (automatic)
Easy changing of the filter
Ideal for large rooms up to 600 square feet
Great for large rooms and allergies, this one is easy to clean with its filter and is good for those with asthma.
How can I improve the air quality in my home?
People who are suffering from allergies and asthma can benefit from better indoor air quality, by which you can achieve through the following:
Clean up on a regular basis
Use fans and air purifiers when needed
Keep plants outside to avoid pollen
Restrict pets' indoor areas
Cook your smelly food outside (if possible)
Conclusion
In the long run, having a clean apartment can have benefits for your health, and it only takes a few investments and eagerness to clean up in order to keep your apartment dust-free. We hope you enjoyed this article!