At a Glance
Perhaps you've seen many public hospitals have a hospital grade air purifier to maintain the air quality inside for the patients. While in our last article, we talked about ionizer air purifiers, in this article, we're going to focus on hospital grade air purifiers.
| Budget-friendly | Middle-priced | Step-up price |
| --- | --- | --- |
| | | |
Where to Use HEPA Filters in Hospitals
HEPA filters make air purifiers stand out in the hospital (or clinic) and useful because they can be used in various hospital rooms, such as:
Emergency rooms
Pharmacies
Laboratories
ICUs
Pediatrics
Elderly care units
Rooms with a lot of patients having respiratory problems
Portable HEPA Filter for Hospitals
Just as HEPA filters can be installed in a fixed way, you can also find a portable one very useful. This is because they can be strategically positioned anywhere and anytime depending on how much filtration is needed for a certain area of the hospital or clinic (especially when it's flu season).
Importance of a Hospital Grade Air Filtration System
So, why should hospitals install an air filtration system? Here are some of the important reasons:
They filter out allergens and air contaminants that can cause the spread of diseases and illnesses
They keep the indoor air safe to breathe for those with weak immune systems (e.g. children, pregnant women, and the elderly)
Some of them also filter out harmful gases and fumes so that patients won't be affected
They are important for isolation rooms (e.g. ICU) to keep the patients free from harmful particles in the air
Surgeries can be performed better (especially highly critical surgeries) with cleaner air
Our Picks for a Hospital Grade Air Purifier
Here are some of our best picks for a hospital grade air purifier:
Budget-friendly
This is a pick we chose if you just want a simple, small-scale air purifier of medical grade: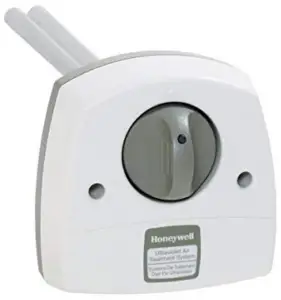 Key features
Uses UV light to trap and kill bacteria, particles and the like
Easy to install if you have heating/cooling systems
Bulb replacement is a breeze
Sealed to avoid UV ray contact
1-year warranty
Since UV rays are great ways to kill bacteria and dust particles in the air, this small Honeywell air purifier is a pretty good choice. It's not only easy to install, but also quite ideal for those who have an HVAC system. Small but packs a lot of filtration power, this air purifier has hospital-quality. You can check it out on Amazon if you'd like a budget-friendly pick.
Middle-priced
These hospital-grade air purifiers are ideal for those who want a mix of quality without breaking the bank: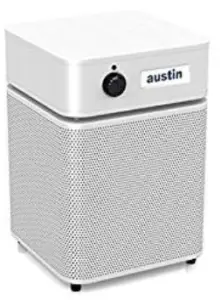 Key features
HEPA filter traps particles larger than 0.3 microns
Uses activated carbon and zeolite for removing harmful gases and chemicals
Up to 700 square feet of coverage
Choose up to 3 speeds for its fan
Highly efficient and quiet motor
Has a 200 cfm airflow rating
If you want something that can get rid of the harsh gases, chemical smells and the like, this is a decently-priced air purifier for that. It's not only odor-removing – it also gets rid of harmful gases other than its ability to trap particles due to the HEPA filter. The HM250 is quite popular in Amazon right now due to its hospital-quality air purifying capabilities.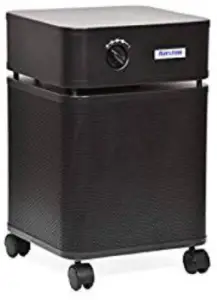 Key features
Uses a 4-stage HEPA filtration system
3-speed settings for its fan
780 cubic inches of activated carbon and zeolite for chemical filtering
Great for patients with asthma, allergies, cough, colds and immune system problems
Also removes pollen and various allergens
A sibling to the above-mentioned product, this one is slightly more powerful due to the 4-stage filtration system. If you want a much more powerful version of the Austin Air HealthMate (but still in a slightly similar price), this is an Amazon pick to consider.
Step-up price
Are you ready to clean up your space and you don't worry much about the extra budget? We have some powerful picks for you: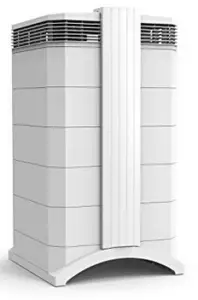 Key features
Medical-grade HEPA filter traps ultrafine particles (down to 0.003 microns)
Covers 1,125 square feet so it's for large rooms
Great for patients with allergies and asthma
Delivers up to 780 cfm for its fan
No noise due to the fan design
Filter change indicated by color-coded lights
Got a large room? This is a decent choice for that, especially if you are intending to use an air purifier for a hospital ward or room. Its HEPA filter helps control the spread of allergies and asthma while filter change is also a breeze. If you want to check out this air purifier, it's still on Amazon right now.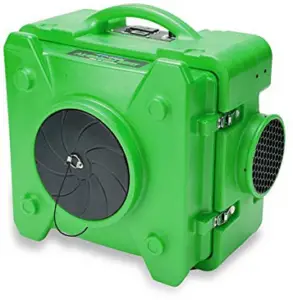 Key features
HEPA air filter can get rid of mold and anything greater than 0.3 micrometers
Has a heavy-duty pre-filter
Available in 4 different unit colors
Option to add an odor eliminator carbon filter
5-year limited warranty
Made with a quality HEPA filter, this one is also for heavy-duty purposes due to the large unit, which also has a way to keep the bad odors away due to the carbon filter. Its pre-filter is something useful for industrial use. This item is still on Amazon so if you want something for a clinic or hospital, this can be a great pick.
Conclusion
To wrap it up, the importance of having a hospital grade air purifier cannot be stressed enough if it's meant for cleanliness and sanitation. We hope these picks and insights about hospital grade air purifiers give you some ideas!