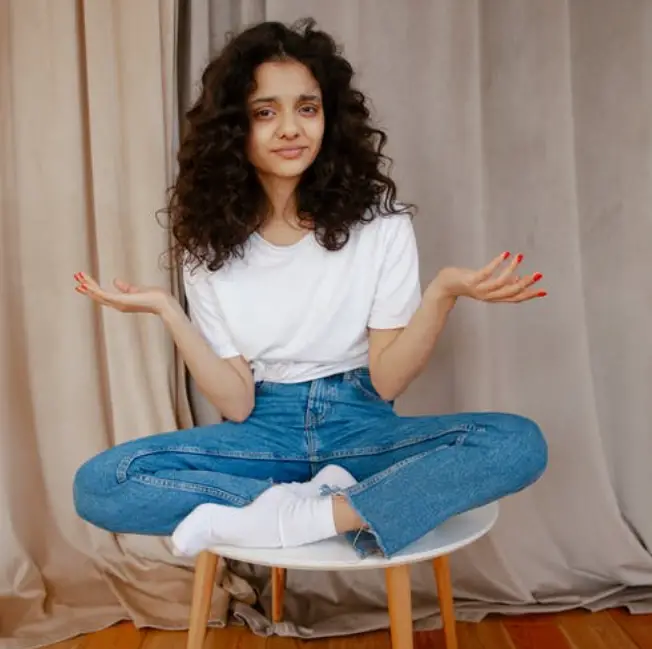 Air purifier manufacturers are constantly developing new technology to clean the air, such as PlasmaWave – but what is PlasmaWave air purifier and how does it work? Most people (especially those who work at hospitals) are always looking for an air purifier that kills viruses – the PlasmaWave air purifier is one.
However, this technology is something that not everyone knows much about yet, that's why we have this guide to help you out. There are misconceptions regarding its safety and effectiveness. So, with that in mind, what's the secret behind this technology in terms of cleaning the air?
No one wants to breathe unhealthy air, which is why we want to eliminate viruses and bacteria. Therefore, we need technology that can work at a molecular level – which is why the PlasmaWave air purifier has been developed (we'll explain further below).
What is plasma ion technology?
Plasma ion is an umbrella term for a type of air cleaning that involves molecularly separating positive and negative hydrogen ions. Different manufacturers have their own styles and methodology. In this case, PlasmaWave is a technology designed by WINIX.
So, what does PlasmaWave do? It creates air-cleaning hydroxyls, which are safe and natural for the environment. They remove viruses, bacteria, and other pollutants without using ozone.
This ion technology uses positive and negative ions that catch and remove hydrogen from common air pollutants, as well as viruses, bacteria, and other harmful substances. Plasma ion or PlasmaWave goes hand in hand with your existing air purifier filters to help neutralize bad odor and the like.
With that said, what is a PlasmaWave air purifier and how does it work? Let's get into details in the later section below.
How does Plasma Air Purifier work?
Now that we've explained the technology, here are the ways how your PlasmaWave air purifier cleans the air with its technology:
Safe and ozone-free ions are released into the air (hydroxyls) within nanoseconds.
Bacteria and viruses in air pollutants are targeted by ions (positive and negative).
The ions remove hydrogen from the air pollutants at a molecular level.
Moisture is returned to the air using the hydrogen ion out of the air pollutants.
You can now breathe fresher air that is free of bacteria and viruses!
PlasmaWave technology in air purifiers has a lot of benefits since they take out harmful viruses and bacteria from air pollutants. If you're looking for the best air purifier for cigarette smoke removal, consider getting an air purifier that uses PlasmaWave technology to keep the air healthy and toxin-free.
Is a cold plasma air purifier safe?
Yes, air purifiers with cold plasma are safe for general air cleaning. Here's why a cold plasma air purifier can be safely used in your household, hospital, or indoor setting:
| | |
| --- | --- |
| Ozone Emission Safety | The CARB compliance (AB 2276 standard) for ozone emission safety for air purifiers is up to 0.05 parts per million, with which WINIX products that have PlasmaWave have compliance. |
| UL Safety | When it comes to mechanical and electrical components, PlasmaWave technology has been verified to comply with UL safety standards. |
| Different from negative ion or ionizer products | As compared with regular negative ion air purifiers, PlasmaWave does not leave any residue behind (that you have to vacuum after). |
Is PlasmaWave safe for pets?
Absolutely! PlasmaWave contains no ozone so it is safe around Tabby or Fido. Cats and dogs are naturally sensitive to ozone levels so if they are around air purifiers that don't have or emit ozone, they will be fine around it.
There are many benefits to running an air purifier if you have pets at home, such as:
Reduced pet dander
Less pet odor
Reduced allergens for people with pet allergies
With that said, never leave your pets unattended when you use your air purifier. It's best to get a unit that has a child lock so that you can keep the settings intact. We also advise placing your air purifier in an area not easily accessible to your pet.
FAQs
Can you run a PlasmaWave air purifier all day?
You might wonder: how often should you run an air purifier with PlasmaWave? Generally, any air purifier should be run all day because it will help clean the air continuously. If you restart the air purifier after a long period of inactivity, it will overwork itself trying to get rid of a ton of pollutants in one go.
Is PlasmaWave also an ionizer?
No – ionizers and negative ion generators are different from PlasmaWave. Negative ion technologies only make the droplets heavy so that it falls down to the floor (for you to sweep or vacuum). PlasmaWave, on the other hand, doesn't leave any trace and only eliminates viruses and bacteria.
Does PlasmaWave use ozone?
No – PlasmaWave doesn't use ozone, making it safe for removing bacteria and viruses from the air. Most air purifiers with ozone generators aren't recommended due to their health drawbacks, which is why PlasmaWave begs to differ with their unique air-cleaning technology.
What does PlasmaWave remove from the air?
PlasmaWave can remove viruses and bacteria, as well as cigarette smoke and cooking odors. It can also reduce mold spores from the air to remove the musty and headache-inducing smell. Therefore, the best air purifier for cooking smells should have PlasmaWave to reduce leftover food odor.
Can PlasmaWave remove VOCs?
Yes – air purifiers with PlasmaWave technology can also get rid of VOCs (volatile organic compounds), such as those present in wall paint, household chemicals, and the like. VOCs are harmful to your health, which is why having an air purifier with PlasmaWave technology can help you breathe easier.
Conclusion
To wrap it up, the next time someone asks you "what is a PlasmaWave air purifier?", point them to this guide. PlasmaWave is different from standard negative ion technologies but as one of the newest methods of controlling air pollution, it will help reduce bacteria and viruses from the air.
We hope this guide helped you in finding out more about PlasmaWave technology. Always remember that air purifiers are beneficial to your health so don't hesitate to get one – especially if you live in a highly-urbanized area with generally-polluted air.