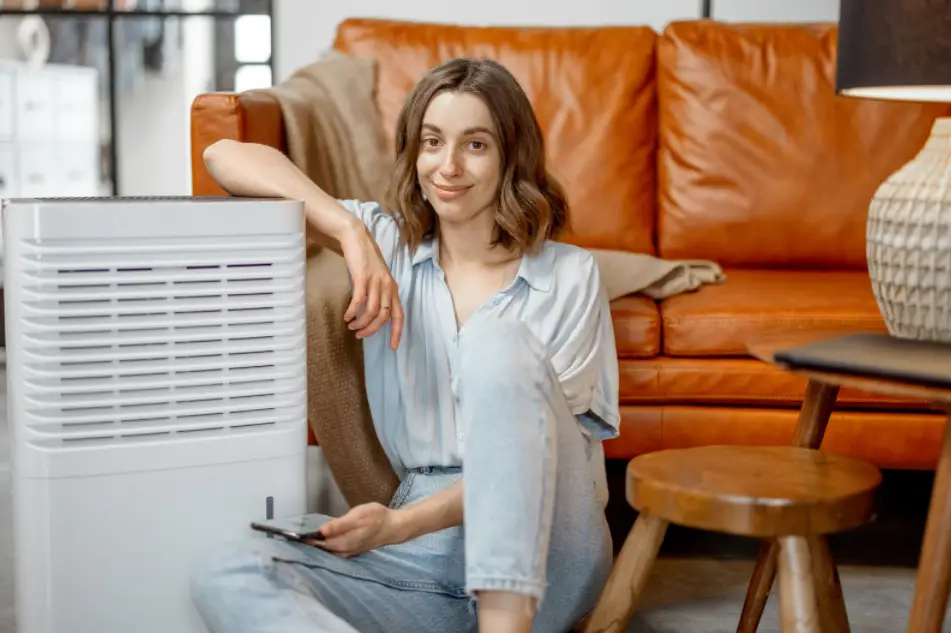 Who We Are
You've probably come across it in a public place or at a friend's house, but what does an air purifier do? Welcome to our website, where we are very passionate about clean air as much as you are. We list down some of the best air purifiers in the market and handpick them according to their features, pros and cons, and fair price.
We know how important it is for you as a buyer to pick the one that meets your budget, criteria, and quality standards, that's why we only pick 4-star ratings and above, and those with more features and fewer hiccups.
Take note that our reviews are not only honest but also thorough and to the point – we let you know why you should buy it and what budget bracket it's for (whether you're saving dough or have a little extra for a more advanced unit).
Our goal is to help you, as a buyer, to have a healthy home and give you choices on an ideal air purifier that will help you get rid of dust, allergens, and other hindrances that make your indoor air quality poor – and then turn it into clean air for everyone's health.
What are the benefits of using an air purifier?
Air purifiers have the following benefits (which is why you should consider getting one):
They clean the air from dust. Homes and apartments tend to get so much dust when unclean, so it's important to keep it dust-free to avoid allergies and other illnesses. Here's an article covering why there's so much dust in your house. Dust is usually filtered through HEPA filters.
They remove mold and bacteria. These things can also cause illnesses to you and your family – much more important when you're in a hospital or children's place. Air purifiers remove these from the air so that you can breathe easy.
They get rid of the smoke. Do you have a smoker in the house or from frequent guests? Do you cook a lot of fish and other foods with smelly odor? Here's a good solution – get an air purifier to freshen up your kitchen and your living room. Air purifiers get rid of smoke from tobacco and even kitchen odor.
They deodorize the air. Kitchen odor, pet odor, and much more – your air purifier usually has a feature that sweeps away the bad smells. This is done by the use of a carbon filter or activated charcoal, which neutralized the odor from the air.
They're ideal for allergies and asthma. People who have trouble breathing or sneeze a lot due to hay fever can benefit from the cleaning benefits of an air purifier at home, or in a hospital.
Pet owners benefit from them. Got a pet that sheds a lot? No problem – air purifiers can filter out your pet's dander and also deodorize the room they were last seen in.
They keep the pollen count at bay. If you live near a garden, chances are, you'll catch hay fever. Keep the sneezing down low with an air purifier that also traps pollen using its air filters.
How does an air purifier work?
Air purifiers usually have a filter system, sometimes with 3 or 4 stages, depending on how it was built. It also has a multitude of features other than your usual HEPA filters, such as activated carbon/charcoal for odors, UV light for killing bacteria, and others. Our article that summarizes on how an air purifier works may be of help to you.
Does an air purifier help with mold?
Absolutely! Air purifiers get rid of mold because of their HEPA filter, which can trap up to 99.97% of particles in the air, in which mold and mildew can come from. You should get an air purifier with a HEPA filter to keep the mold away.
What are the best air purifiers?
As a fair review website, we thoroughly choose the best air purifiers for your needs, according to where you'll need them, such as:
We also have featured air purifiers, such as the Blueair Blue Pure 211, in which you'll see its features, specs, pros and cons, and much more.
Should I get an air purifier or humidifier?
Air purifiers and humidifiers have different uses. A humidifier is meant to just spray the air with humidity and is used when the climate is dry, while an air purifier thoroughly cleans the air with its filter, especially a HEPA filter. Humidifiers don't always clean the air unless they have an air purifier filter or function in the unit.
Ionizers can also be often confused with an air purifier and a humidifier, but that's another story altogether. We also have an article regarding air purifiers that also combine the technology of an ionizer to freshen the air (safely without ozone, of course).
How long does it take an air purifier to work?
It depends upon your unit and different features. Here are important terms to know about, which can affect the speed of an air purifier:
CFM – this is your air consumption, which is the rating of any air purifier.
Amount of pollution – this can either be light, moderate, or heavy use, depending on where you live.
The volume of air – this depends on an air purifier's CFM and is the amount of air that the unit can take and clean up.
Room size – you have to consider your room size based on the volume of air in cubic feet.
If you want more details, we have this article that has a helpful chart/table to know your ideal unit based on its CFM and your room size.
Conclusion
Are you ready to explore some of our air purifier articles? We hope we got you excited! After all, clean air is always a benefit to all, and you can breathe easily (and in peace) knowing that you've got a good air purifier unit in your hands that will do its job properly (and quietly!).